The ODM/EMS service provided by OPCBA can quickly solve your technical concerns during product development. We have an experienced team of engineers to undertake your projects on embedded development and provide services in terms of hardware, software, qualification testing and system integration.
Our product development provides a full range of design services, including system architecture and design, electronic circuit design and analysis, real-time software design, graphical user interface and tool development, printed circuit board design, appearance design and packaging, etc. The customer will receive the document delivery after the completion of the project. Core capabilities include embedded system development of microprocessors and microcontrollers, and pre assessment of the project in terms of EMI and environmental applications. We can skillfully master the application of MCU microprocessors of Freescale, Infineon, Intel, Texas Instruments, Microcore and other brands. He is also experienced in control system, algorithm development and real-time embedded code development. Our software development capabilities include high-level and low-level languages, and research and development from model to automatic coding according to product needs.
Our ODM/EMS service experience includes:
1. Various analog and digital sensors
2. Core processor
3. Sensor and sensorless closed-loop control
4. Brushed and brushless AC and DC motor controllers
5. Power supply
6. Multichannel communication link
7. Battery and energy management
8. Integrated or Distributed Process Control
9. Diagnosis/prediction
10. System analysis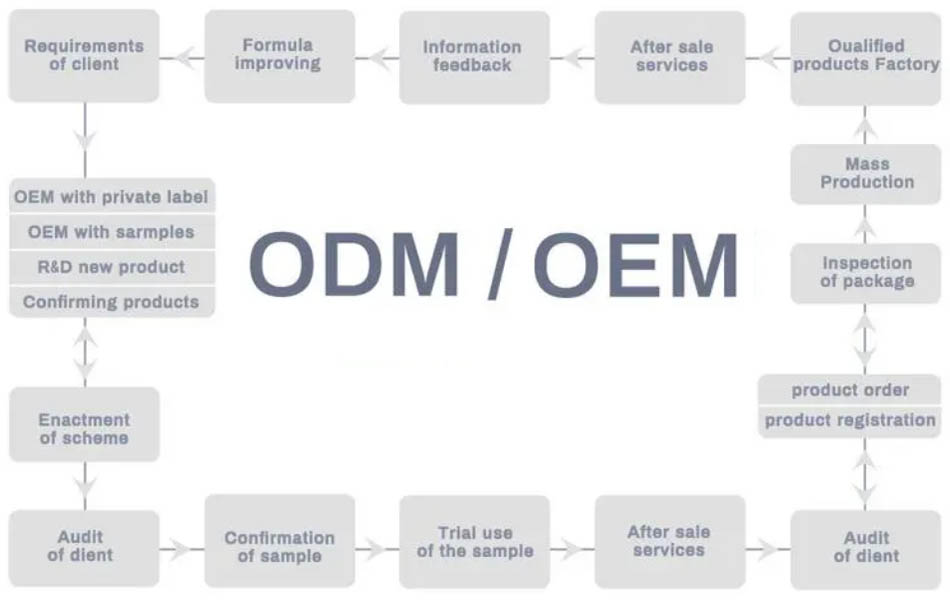 In order to control the ODM/EMS service process and trace the change requirements, we have established a configuration management system to track the hardware and software version levels and changes. We provide lifecycle management from ODM/EMS service prototype to product design, and provide customized applications for customers in industrial control, Internet of Things, medical, aerospace, military, telecommunications and other fields.
Our goal is to create a terminal to terminal embedded solution, meet the needs of each customer, and integrate it into the customer's business processes, including embedded system architecture and design, real-time software design, document production, prototype production and manufacturing, through schematic design, BOM management and procurement, and embedded C/C++coding of microcontrollers. Our embedded system development expertise, proven processes and tools provide our customers with superior quality, reliability and delivery speed. We use open and proprietary operating systems to create software at all levels, from firmware to application software.
We provide customers with free DFM manufacturability check for PCB circuit boards, aiming to optimize the accuracy of product design and manufacturing principles, processes and devices. This will greatly avoid the risk of product manufacturing, and can expose many defective items before mass production or in the proofing stage for optimization and improvement.
1. DFM checklist for PCB processing
2. Document version and last update time
3. Process: Lead/lead-free
4. Clear component tag number and silk screen
5. BOM including manufacturer's brand, material number, description and tag number
6. Confirm PCB manufacturing process: material, plate thickness, copper thickness, number of layers, surface treatment, character color and special process
7. Reasonable PCB layer and splicing method
8. Provide correct SMT patch files
9. Perfect program burning and function test scheme
10. Clear finished product assembly manual and schematic diagram
11. Other special process requirements
12. Adaptation detection of BOM materials and PCB pads (the customer engineer often fails to update the BOM in time during the design change process, resulting in the purchase of wrong materials)
13. Evaluate the manufacturing process of PCB circuit board, including but not limited to: processing sequence, steel mesh hole adjustment, furnace passing direction and carrier production, analysis of large heat absorbing pads and peripheral components, humidity/heat sensitive component protection, PCBA test scheme and detection rate, trial production quantity and trial production report, etc
We provide customers with electronic components procurement
With the refined division of labor in the industry, more and more electronic product R&D companies streamline their organizational structures, allocate limited resources to R&D and sales, which are two core competencies, so as to outsource the tedious manufacturing links. Under this trend, it is bound to increase the demand for PCBA labor and materials contracting. Customers only need to provide design documents to let electronic manufacturers purchase electronic components and complete the PCBA production and manufacturing process according to the design requirements. This mode of labor and material contracting saves the personnel costs and sluggish costs of the purchase, inspection and storage of customer built materials. On the whole, it will save the total cost of the customer's enterprise and improve the financial and product turnover efficiency.
How can we ensure that the purchase of electronic components is genuine?
We have a perfect supply chain management system, strictly audit and certify all suppliers, and recognize the specifications of samples and small batches to ensure the qualification of suppliers. In addition, we are equipped with a powerful IQC incoming material inspection mechanism to conduct AQL sampling standard inspection on all core components, and are equipped with professional inspection laboratories and equipment.
Advantages of our procurement of electronic components
The purchase of electronic components is determined by two factors: price and supply duration. We can give play to the price advantage of centralized procurement and cooperate with the original factory and agents. The establishment of a 10-year cooperative relationship can give priority to the guarantee of continuous supply and the technical support of the original factory, which is incomparable to the purchase of a single company. The customer company purchases from various online traders, which can neither ensure the consistency of quality nor have a better price. We have established a complete set of technical means such as component procurement, inspection and storage, and quality is our first lifeline.
Our company provides customers with assembly services for finished electronic products, involving industrial controllers, consumer electronics, Internet of Things modules, electronic and electrical equipment, etc. We will assemble the PCBA circuit board after production and testing together with the housing, wire rods, and motion motors, and package it to form a complete set of products to be delivered to the terminal for use. As an important part of EMS electronic manufacturing, electronic assembly business requires strong process control and quality control capabilities due to many manual operations. In the process of PCBA assembly, strictly implement the relevant SOP operation standards, station self inspection, QC full inspection, QA online spot check, OBA spot check before shipment and other management means. At the same time, use the barcode management system to effectively trace and register the difference between good and bad products, so as to achieve the ideal goal of assembly pass rate and customer quality spot check pass rate.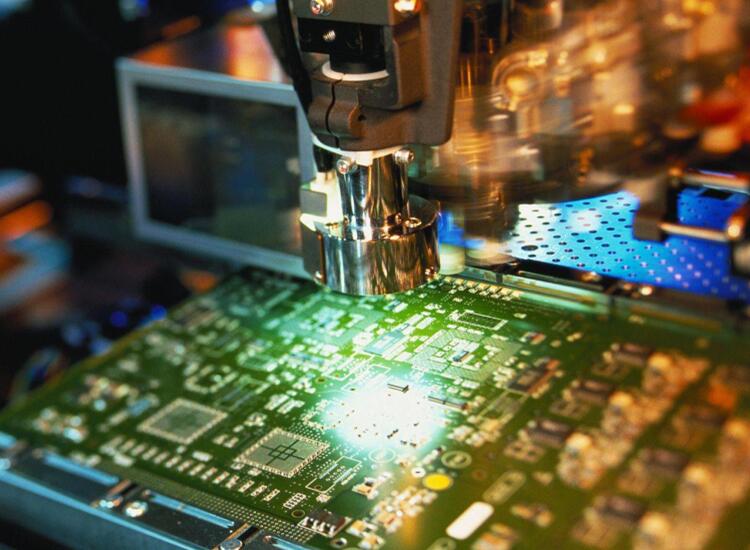 Our ODM/EMS service advantages
1. 95% of the skilled workers, one for each post, have received strict elongating training and online prevention and correction, and their skills are guaranteed
2. Two staff members are responsible for the whole process of line patrol, timely statistics and analysis of defective items in the assembly process, and improvement
3. Implement strict SOP operation standards, including operation methods, quality standards, tooling, statistical analysis, etc
4. 100% full inspection by online QC, spot check by QA according to AQL standard, timely find and control the defective items in the process
5. Before product packaging and delivery, the Quality Department shall carry out OBA unpacking inspection
6. The production line is equipped with complete operating instruments, such as electric screwdriver, magnifying glass, torque meter, dispensing machine, test stand and various auxiliary inspection equipment
7. Strict material area division of assembly line to prevent mixing of materials and plates
8. Have experience in assembly of precision and complex products
9. With rich experience in electronic assembly, professional electronic engineers can follow up the technology in the assembly process online, and help customers solve problems in host computer software, test system, assembly process, etc. through remote joint debugging.
We provide aging test for customers
We can provide aging tests for customers' products to test the stability and reliability of products in specific environments. According to the customer's design requirements, place the product under specific temperature and humidity conditions, continue to simulate for 72 hours to 7 days (occasionally conduct continuous on-off impact test), record performance data, and reverse the production process for improvement. Aging test usually refers to electrical performance test. Similar tests include drop test, vibration test, salt spray test, etc. For some tests that cannot be completed in the factory, China Electronics Laboratory (cooperative organization) can be entrusted to conduct third-party tests.
OPCBA is an ODM/EMS electronic manufacturing platform. We are a professional one-stop electronic product manufacturing solution provider for PCB design, manufacturing and PCB assembly. With a strong marketing and technical support team, we are committed to providing design engineers with one-stop ODM/EMS services from quotation to delivery, from PCB design and layout, PCB manufacturing and PCB assembly.